This is a very requested guide, and I've wanted to put this up for some time now.

This is going to be very concise, and I'm only doing ranged because nearly as fast as melee anyways.
---Recommended stats---
Defence > 80
Ranged > 80
Prayer > 74 (Rigour) If not then 92 for soulsplit & leeches
Summoning > 99(steel titan) > 88(unicorn) > 67 (war tortoise)
Herblore > 96(overloads)> 91(extreme ranged)
Note: If you don't have a unicorn atleast, then the QBD isn't worth doing for money due to supply costs and time taken for kills.
---Gear & Inventory---
I use void, for the best DPS. If you want to safe it up, you can use pernix if you'd like, or if you have neither, armadyl or royal dragonhide will do.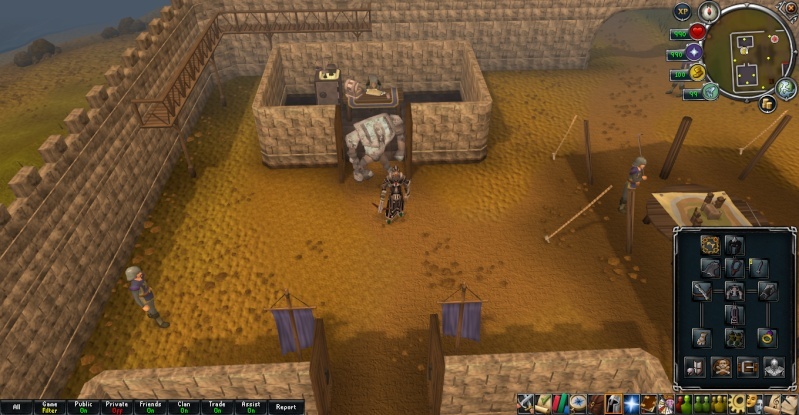 Your Inventory will change depending on your familiar, but for the steel titan: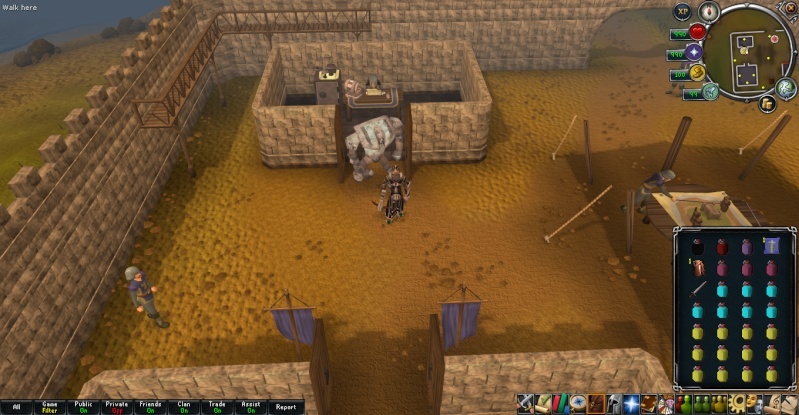 If you're using a unicorn, simply replace the steel of legends scrolls with healing aura scrolls, and you can remove a Saradomin Brew for another Super Restore. You don't remove the summoning flasks because they are cheaper than brews, and allow you to heal via the healing aura scrolls without missing a game tick.
---The QBD's attacks---
Melee: A stabbing attack. This is why it's not recommended to use Ganodermic armour while meleeing.
Ranged: This attack will absolutely dominate if you're not using protection prayers. Always pray protect from ranged, even when meleeing.
Dragonbreath and extreme dragonfire: The dragonbreath can potentially one hit you without antifires. It hits throguh even super antifire, in the low 200s. This is where alot of your damage is going to be coming from.
The extreme dragonfire is used in the 4th phase and can be mostly avoided as long as you stand a bout 5 squares from the centre of the field.
This is where your majority of damage should be coming from.
Energy platform: This will hit you for 200 every few seconds you stand on it. Quickly run to and from the artefacts to prevent damage.
Grotworms: They attack with very accurate magic attacks, and should be dealt with immediately. To prevent more than one of these spawning, get as close to an artefact as you can, and activate it as soon as the QBD's lifepoints for that phase has run out.
Fire Wave:
The QBD inhales, and you get a message saying "The Queen Black Dragon takes a huge breath". The fire wave will hit you approximate 200 damage per tick if you allow it to hit you.
There is a pattern to the fire wave:
The semi circle battlefield is made of 19 squares. Counting these squares from the left, facing the QBD:
Type 1 will pass through on the 15th or the 5th square from the right
Type 2 will pass through on the 9th or 1st square to the left of the centre artefact and
Type 3 will pass through on the 5th square.
Copied from RS Wiki.
Summoning:
The QBD summons her tortured souls, which will attack you with an inaccurate melee attack. They start from the 2nd phase.
One on the 2nd phase, two on the 3rd phase, and four on the 4th phase.
When the tortured soul teleports in for it's shadow attack, it will teleport next to your character. Wait one tick, then run directly through the soul to lure the shadow attack onto the tortured soul. This allow you to avoid all damage from these shadow attacks with proper timing.
The shadow attack is the most dangerous attack, and you should always be looking out for it. On phase four, you can be easily hit for your max lifepoints in one tick, via the four souls. The technique for luring the shadow attack is slightly different on phase four. You must run diagonally, through one of the tortured souls.
To avoid being combo'd by a mistake on the 4th phase, always safe up to high lifepoints, and if you miss the lure on the shadow attacks, continue running and attempt to lure the attacks onto one of the souls, while spamming your brews

When you see a tortured soul teleport away from the rest, and begin to wander around muttering text, KILL IT. It's preparing for the timestop attack, which freezes your screen for about 7 seconds, allowing the QBD to attack you and stack all of the damage into one tick. If you've screwed up, and there is no chance of you surviving the time stop, spam your teleport you may teleport away before the damage can kill you.
---------------------------------------------------------------------
---The Phases of the kill---
~First Phase: The QBD will use her standard dragonfire, ranged and melee attacks(assuming you're in melee range). Pray protect from ranged, and attack her. She only uses one fire wave. Stand next to the center artefact and activate it as soon as it's ready to avoid a grotworm spawn.
~Second Phase: The tortured soul may be spawned. She uses two fire waves on this phase. Stand on the left side of the field to activate the second artefact as soon as possible, so only one grotworm is spawned.
~Third Phase: Two tortured souls are spawned. She uses three fire waves on this phase. Stand on the right side of the battlefield. If you are unable to dodge the fire waves, run directly through them. You will only take one hit of damage. If you time it right, you can wait until the fire wave is right in front of you, then run through it. You will take no hits of damage if done correctly.
~Fourth Phase: Four tortured souls are spawned. These are killers if you are not prepared. She uses three fire waves on this phase as well. Stand on your preferred side of the battlefield, it doesn't matter since the last artefact is in the center. Watch out for the time stopping soul, which will teleport to a corner of the field, and must be killed immediately. The tortured souls' shadow attacks take priority over the fire wave, as they are very likely to kill you before you even have a chance to heal.
Once you've managed to get to the end, activate the last artefact, go down the stairs, and hope for the best.
Good luck!

P.S: Later I'll put up a different video of me killing it with the gear in the thread, but for now: